Bios
Pete Ross - Tenor & Alto Saxophones, Clarinet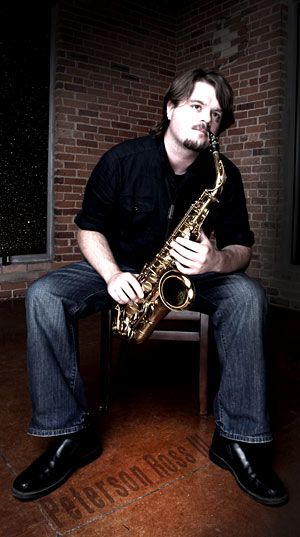 Saxophonist Pete Ross is a Wisconsin native and has been active as both a performer and teacher for the past twelve years. He attended the University of Michigan-Ann Arbor where he studied jazz saxophone and improvisation with Donald Walden and classical saxophone technique and repertoire with Donald Sinta.

He has toured with the Glenn Miller Orchestra and Los Angeles based singer/ songwriter Michael Sullivan and has had the pleasure to perform with a wide array of Madison area artists including the Original Funky Drummer: Clyde Stubblefield, the Madison Mellophonium Jazz Orchestra, the Handphibians, the Big Payback and Jazz Sports!, among others. 

Pete can be heard on recordings with The Jimmys, the Glenn Miller Orchestra, the University of Michigan Jazz Ensemble, and guitarist Bobby Messano. 

In addition to his work as a performer, Pete maintains a studio at the Madison Music Foundry, where he teaches private lessons in saxophone and clarinet.